The second most common question I get is, how can you say your program is #1 with a 98% success rate?  You might be asking how can you make such a claim? We follow a time proven successful model! I think it's important to begin by defining what a very successful marriage counseling Home study course program looks like. Let's look at this from the married couple's perspective. The couples who go through our program would define the program as a success based on the results. The sought after results are a happy and passionate marriage, maintained consistently over a lifetime. This is exactly what we deliver! In order for Marriage Partners Ministry to determine whether or not were meeting this objective we must survey the couples over a period of 10 years.
Many other people's marriage counseling programs undergo very little tracking of results. We have studied many other programs and found that the programs claim to have a high rate of effectiveness. We decided to look into how they defined "effective." Lots of other marriage programs send out a survey card only one month after the course has been taken. Nobody can determine effectiveness after only a month! This is ridiculous! The cards get filled out and returned with positive ratings and these ratings are used to call a program effective. These gratuitous  surveys are worded and designed to "pump" the desired feedback. The problem with this sort of gratuitous feedback is twofold. One, the marriage counseling program administrator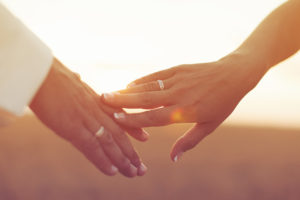 doesn't know where they can improve and change things. Two, nobody knows the long term effectiveness a particular program has with regard to maintaining passionate marriages that last a lifetime.
I can promise you this, the vast majority of marital programs out there are good but when evaluated in terms of creating passionate marriages that last a lifetime, they are a disaster.
Most divorcing couples when asked if they found their pre-marital counseling program (done by others, not us) to be successful will report that they found value in the program but obviously not nearly enough! These are the reasons why we at Marriage Partners Ministry feel so strongly about tracking the long term results of our marriage coaching programs. We can very confidently and legally say. We have a 98% success rate!
I have been asked about the denominational differences of our teachings because Marriage Partners Ministry has a licensed and ordained minister as the founder. Dr. Kevin Eggerth is very aware of denominational differences and intentionally designed all of the marriage coaching to be free of those differences. Dr. Kevin Eggerth takes great care to assure you that this program will not indoctrinate your congregants into any different denominational views. We honor and respect ALL churches. Our mission is to be used by God to save millions of marriages. We would love to partner with you in this God ordained mission!
All of our programs will provide you with adequate hope that a great marriage can be achieved, motivation to perform the various action steps, and a sufficient warranty that you will achieve a great marriage or your money back.